Breast Biopsy Services by Synergy Radiology Associates in Houston, TX
A breast biopsy is a procedure to remove a sample of breast tissue that is examined and to check for breast cancer. A breast biopsy usually is ordered when a lump is found during a breast examination or a suspicious area is found on a mammogram, ultrasound, or magnetic resonance imaging (MRI).
How do I prepare for my breast biopsy?
Because a small needle will be inserted into your breast, it is very important that you review your medications with the radiologist prior to your biopsy. You will need to discontinue aspirin, ibuprofen, and blood-thinners such as Plavix or Coumadin several days in advance, so be sure to discuss this with your physician before you schedule your biopsy. The type of biopsy you have will determine how you prepare for the procedure. For stereotactic biopsy, follow the preparations for a mammogram; for biopsies with ultrasound or MRI guidance, prepare for the corresponding procedure.
What can I expect on the day of my exam?
After your biopsy with Synergy Radiology Associates is complete, the biopsy site is bandaged with strips of medical tape. No stitches are necessary. A nurse or the technologist will apply pressure to the site to minimize any bleeding. You will receive written instructions about precautions and how to care for yourself at home. If you have pain or discomfort after your biopsy, applying ice and taking pain medications such as Tylenol can help, although the vast majority of patients have no symptoms. Nearly all breast biopsies are performed on an outpatient basis. Because they are performed with no conscious sedation or general anesthesia, you can drive yourself home. Many women can return to work unless their job requires physical activity or lifting. If a work excuse is needed, let the technologist, nurse, or radiologist know and they will be glad to help.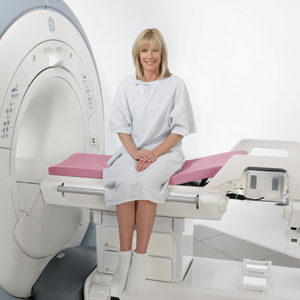 Synergy Radiology Associates offers breast biopsy services at many of our 20+ locations throughout the Houston area including Katy, The Woodlands, Cypress, Humble and Friendswood, Webster and Kerrville, TX. Call the individual location to schedule or ask your primary care physician for a referral.