Coronary computed tomography angiography (CCTA) is a heart imaging test that creates three-dimensional images of the coronary arteries to help determine the exact location and extent of plaque buildup, which causes narrowing of the coronary arteries (the blood vessels that supply the heart). Patients undergoing a CCTA scan receive an iodine-containing contrast material as an intravenous (IV) injection to ensure the best possible images of the heart blood vessels. This new test is an excellent, less invasive and less expensive alternative to cardiac catheterization procedures. It is often used for patients who have coronary stents or bypass grafts to verify that the arteries are still open and functioning properly.
See a list of all our interventional services offered.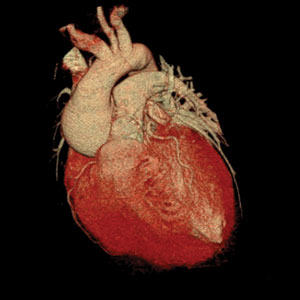 If you have questions and would like to speak with a member of our staff, please call the location most convenient for you.
Memorial Hermann Katy Hospital
23900 Katy Freeway Katy, TX 77494
Phone 1: (281) 644-7109
Phone 2: (281) 644-7146
Memorial Hermann The Woodlands Hospital
9250 Pinecroft Dr., The Woodlands, TX 77380
Phone: (713) 897-5853
Memorial Hermann Northeast Hospital
18951 North Memorial Drive, Humble, TX 77338
Phone: (281) 540-6252
Memorial Hermann Greater Heights Hospital
1635 North Loop West Freeway, Houston, TX 77008
Phone: (713) 456-5475 or (713) 456-5150
Memorial Hermann Pearland Hospital
16100 South Freeway, Pearland, TX 77584
Phone: (713) 413-6685
Memorial Hermann Cypress Hospital
27800 Northwest Freeway, Cypress, TX 77433
Scheduling: (346) 231-4000
Memorial Hermann Southwest Hospital
7600 Beechnut Street, Houston, TX 77074
Scheduling: (713) 456-5150
Department: (713) 456-5170
Memorial Hermann Southeast Hospital
11800 Astoria Blvd., Houston, TX 77089
Scheduling: (281) 929-6485
Department: (281) 929-4596
HCA Clear Lake Regional Medical Center
500 Medical Center Blvd., Webster, TX 77598
Scheduling: (855) 230-8397
Department: (281) 338-3241