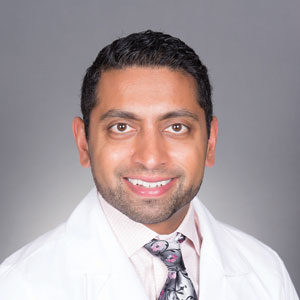 The Clinical Governance Board (CGB) of Synergy Radiology Associates has elected Dr. Ram K. Rao, MD, MPH as the practice's new president. Most recently, Dr. Rao has served as Chair of Synergy's Operations and Analytics Committees and was elected to the CGB in 2020. He brings thirteen years of experience working in the field of radiology and is board certified with a fellowship in musculoskeletal imaging.
Dr. Michael Rodriguez, previous Practice President, will remain with Synergy serving as Vice Chief of Staff at Memorial Hermann Katy Hospital. Dr. Sasidhar Yallampalli will serve as the newly elected CGB member and as Chair of Operations Committee for Synergy.
"I feel confident that Dr. Rao will be a strong leader for Synergy. His subspecialized expertise in radiology and business acumen will serve our practice well. I know he will take our practice to the next level, and I am excited to be a part of this journey." says Dr. Michael Rodriguez.
The CGB and Synergy employees are looking forward to working with Dr. Rao as Practice President while they continue providing quality patient care and service to their valued clients.